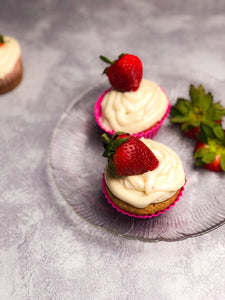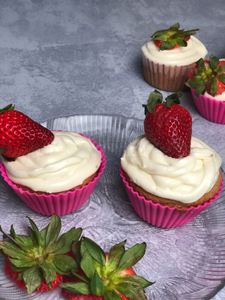 The Best Strawberry Cupcakes, EVER
First, I need to make an announcement that "Ms. Danni's strawberry cupcakes are addictive and absolutely mind blowing."
My entire family fell in love with Ms. Danni's Strawberry Cakes. This is the first time that I ate a strawberry cake that actually tasted and smelled like fresh strawberries. By eating 1, 2 or maybe 3 of these cupcakes, you will experience one of the best moments in your life. I am so SERIOUS....these cupcakes are truly Divine.
So, PLEASE do yourself a great favor and order the best Strawberry Cupcakes EVER. After the first bite, you will understand why I just sat here and wrote an entire essay about Ms. Danni's Strawberry Cupcakes.
Thank you Ms. Danni for the wonderful cupcakes. I am so grateful that you are sharing and using your God-given gift of baking, with all of us. God Bless you, always.
---